Gateway Necklace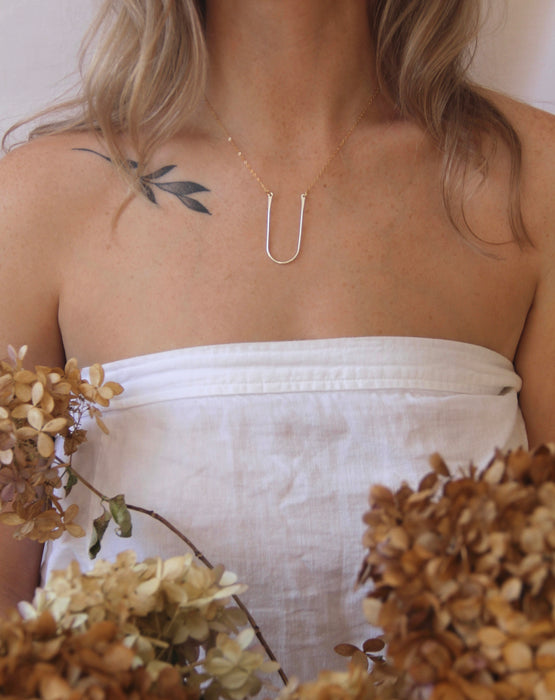 gold filled 14 kt. filled chain, sterling silver. 
Mixed Metal, a powerful subtle statement standing alone or lovely for layering.
The gateway necklace is symbolic of the energy of stepping through big fears and moving forward. We have traveled beyond the block, and are looking out into possibility. A symbolic doorway to another side, glimmering golden arches welcome you. Your higher self celebrating you!