Mesa Hoops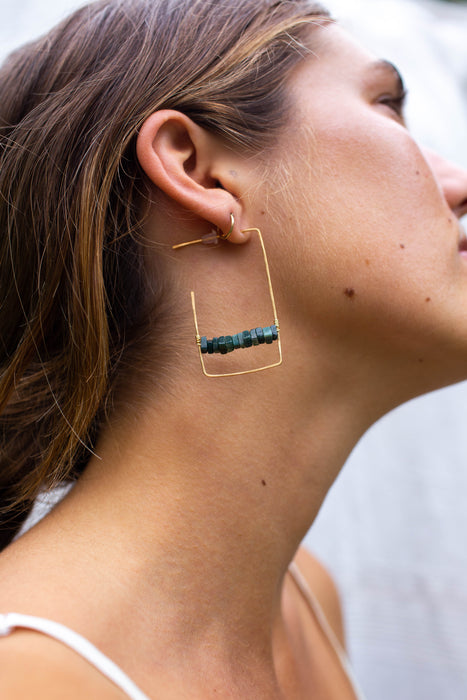 The Mesa Hoops were originally dreamt up after time spent in New Mexico a couple summer's ago. Recently upgraded to a larger structural size, yet still light and airy. These are fun with an updo, a different take on a stud, and if you're a hoop lover, these may surprise you as your new favorite pair.  
Available in Amazonite and Moss Agate. 
Hand forged, nickel free brass.