The Glimmer Necklace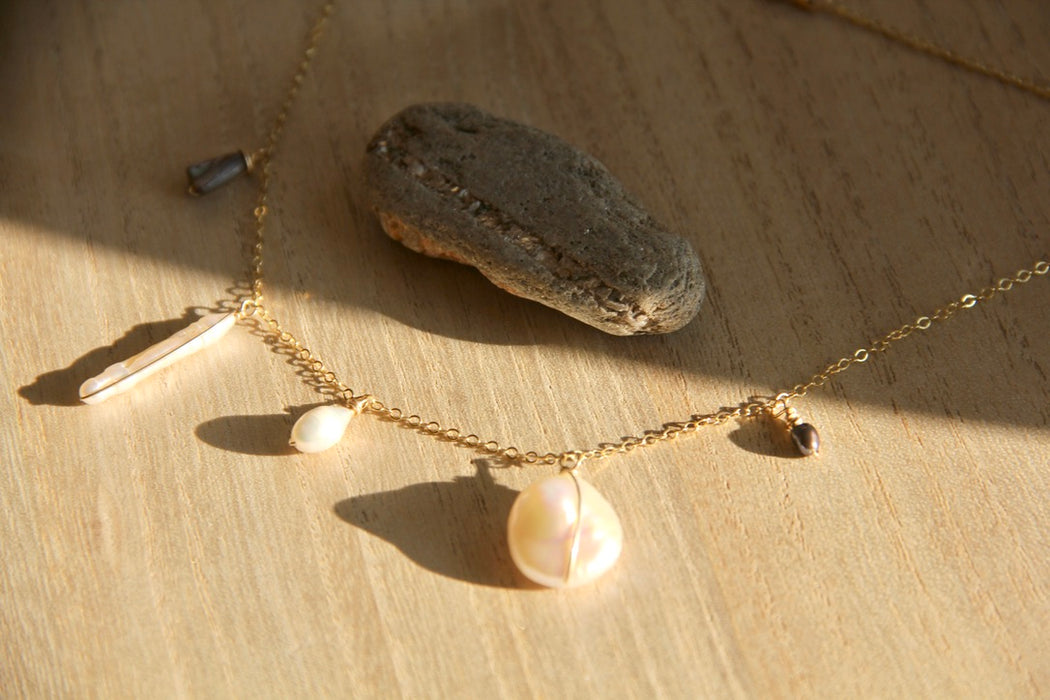 Freshwater pearl charm necklace. 
gold 14 kt. filled chain, 14 kt. gold filled wire. 
Reflective of the sun shimmering on the surface of the water. 
As we step into alignment with our higher selves and call in what we desire, we are shown 'glimmers' to show us that we desire is orbiting us and possible.