Power of 3's Ring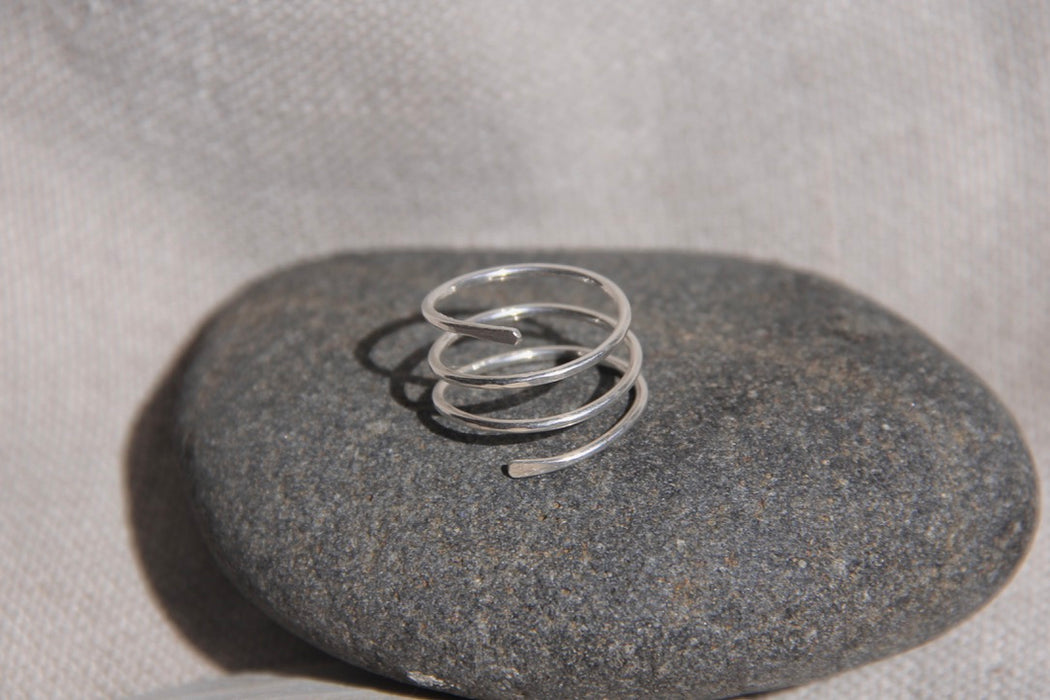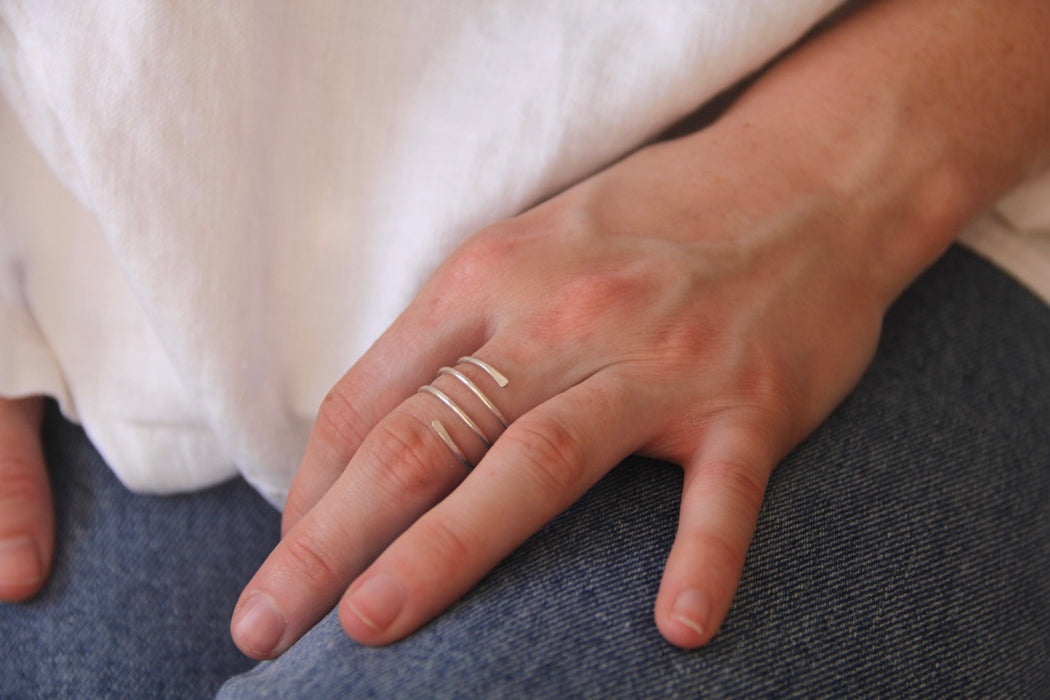 Sterling silver, spiraled into layers, forged and finished with a glimmery hammered finish. The perfect simple ring that feels like a whole set, that stands alone or pairs beautifully with your other favorites. 
The number 3 signifies harmony, wisdom, and understanding, as well as time; past present and future. Theres also the wise old tale and to my own experience absolute truth that lies in the magic that occurs in 3s, whether it be 3 manifestations that all align, or 3 misfortunes that in the end, lead us closer to what is meant for us. It's also a fun ring for fidgeting, when you catch yourself in a cyclical thought pattern that isn't serving you, or nervous moment. 
adjusts slightly to fit sizes 5-6, 7-8, and 9-10.